Mitchell to push direct talks - Jerusalem confident US supports moving forward with discussions
US Criticizes Israel for Razing Slums in Jerusalem
US Sending New Security Coordinator for Israel and PA
BP halts pressure tests: Leak "ERUPTED" while shutting off oil...
Is BP Readying A Nuke 'Super Weapon' For The Gulf?
America Stands On The Precipice Of Total Collapse
Alex Jones: Obama to Stage 9/11-OKC Style Event to Save Presidency
JULY HEAVY SNOW HITS CANADA
PA Planning to Open 2nd Front inside Israel
"We now hold a large and precise bank of Israeli targets, and Israel will have to pay the price for any step it takes"
The New Dead Sea South of New Sodom
AUDIO: Alex Jones Predicts Total US Collapse 2011-2013
DHS antcipates US rebels will blow up trains - Drills in Kansas


Archeology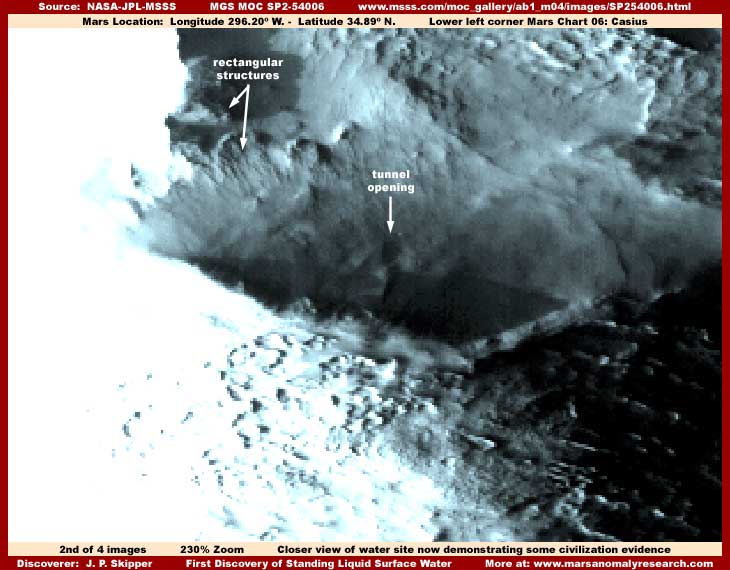 In The Biblical Flood and the Ice Epoch, [29] Donald Patten contended that the antediluvian Earth was completely surrounded by a water vapor Canopy at an altitude of between five and ten thousand feet, similar to Venus's heavy cloud cover. Influenced by Flood Geology, Velikovsky, and earlier cosmic catastrophists such as Whiston, Patten argued that the Flood was caused by the close approach, in 2800 BC, of a comet which became the planet Mercury. Earth's gravitational force disintegrated an ice moon of this cosmic invader into fragments, half of which fell to Earth as rain. The rest formed a great ice ring around the Earth, then descended to the surface at the magnetic poles as a tremendous ice dump, collapsing the Canopy. The major component of the Flood was not the water from the cloud canopy, but extra-terrestrial water from the comet's ice satellite and immense tidal waves resulting from the comet's gravitational pull.
(29.) Patten, Donald. 1966. The Biblical Flood and the Ice Epoch. Seattle: Pacific Meridian.
The Flood as the Day of Judgment